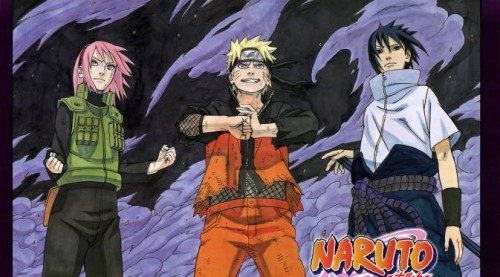 Menjelang berakhirnya manga dan anime Naruto, para penggemar pun bertanya-tanya seperti apa akhir kisah yang akan ditampilkan oleh pengarangnya, Masashi Kishimoto. Ternyata, salah seorang staf manga telah membocorkannya terlebih dahulu.
Dilansir dari Waku2japan.com, Kamis (6/11/2014), bocoran yang menjawab spekulasi mengenai cerita bab terakhir Naruto itu, sangat mengandung banyak spoiler atau bocoran cerita yang tentunya bisa sangat mengganggu fans beratnya.
–Peringatan: Bagi yang tidak ingin melihat spoiler, silahkan tinggalkan artikel ini–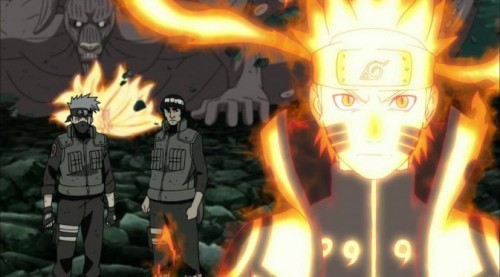 Sebelum bocoran akhir cerita diungkapkan, staf terlebih dahulu memberikan spesifikasi komiknya: Bab 699 dan 700 dirilis secara bersamaan, bab 700 akan dibuat menjadi halaman khusus berwarna sebanyak 44 halaman, bab 699 berkisah setelah peperangan, dan bab 700 akan melompat beberapa tahun ke depan.
Sedangkan untuk bocoran akhir cerita yang diungkapkan staf, antara lain adalah perjalanan Naruto dan Sasuke dalam rangka membuat tangan palsu, serta Naruto dan Hinata akan memiliki dua anak yang terdiri dari anak laki-laki bernama Bolt dan anak perempuan bernama Himawari.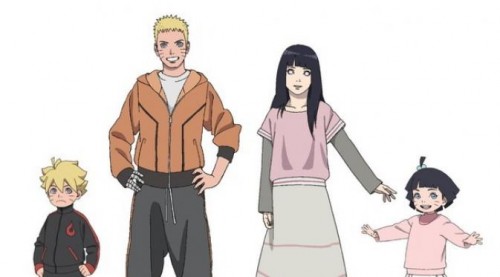 Sementara itu, Sasuke dan Sakura akan memiliki seorang anak perempuan bernama Salad. Di lain pihak,Shikamaru bakal menikahi Temari, Ino menikah Sai, dan Choji menikah Karui. Terakhir, ending paling bahagia akan disajikan Kishimoto dengan menjadikan Naruto sebagai Hokage ke-7.
Tak sampai di situ. Sebuah proyek terbaru Naruto akan dimulai pada musim semi mendatang melalui serial pendek. Sayangnya, proyek tersebut masih belum memiliki judul. Sehingga, serial pendek itu bakal mendampingi film animasi terakhir Naruto.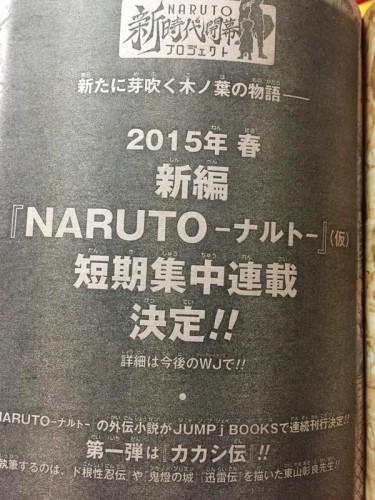 Jadi bagi kalian para fans yang telah nekat membaca bocoran di atas, masih ada dua kisah yang patut ditunggu ke depannya. The Last -Naruto the Movie- selaku film terakhir Naruto, bakal tayang di bioskop Jepang pada 6 Desember 2014 mendatang.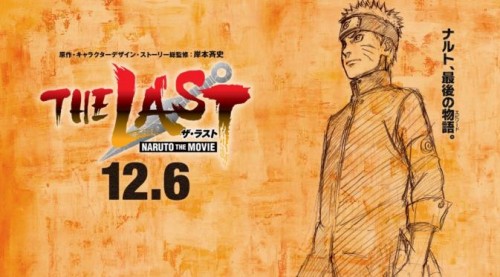 Sebagai bonus, kami akan membeberkan informasi mengenai karakter baru dalam The Last -Naruto the Movie-. Ia adalah Otsutsuki Toneri dengan pengisi suara Jun Fukuyama. Berikut penampilan karakter dan sang pengisi suara: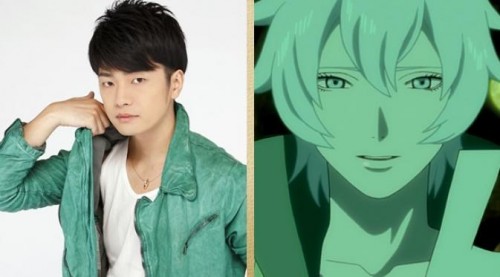 Rencananya, manga Naruto akan berakhir pada 10 November 2014 di majalah Shonen Jump edisi ke-50 tahun 2014. Pengumuman berakhirnya manga bertema ninja itu, sebelumnya pernah disiarkan pada 2012 oleh Kishimoto sendiri.
---